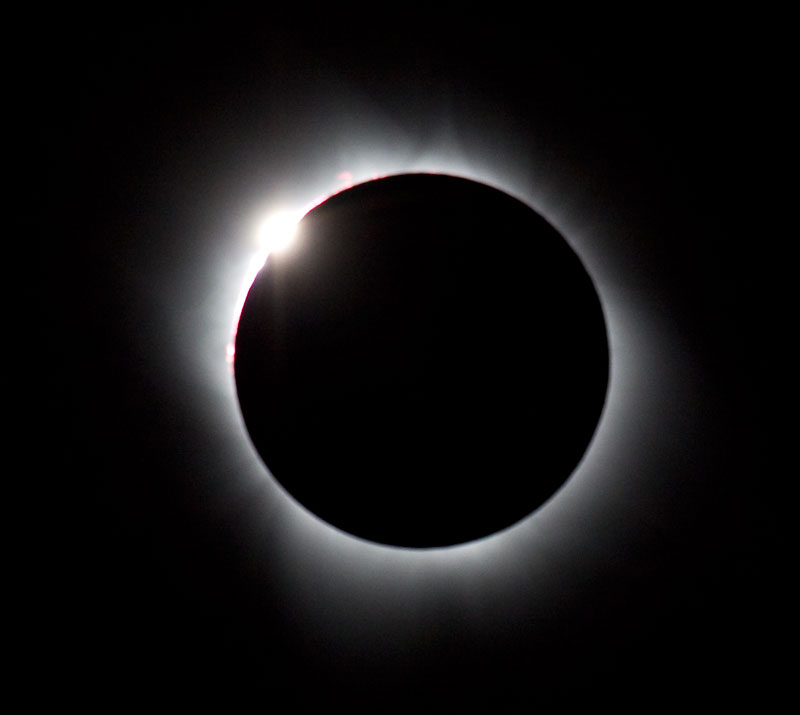 from Ethan Siegel at
Forbes
:
___
1.) Do not waste your time photographing it. Totality is brief, and you won't experience it again for years.
2.) Do not leave your eclipse glasses on during totality. As soon as you cannot see the Sun through your eclipse glasses, take them off. Totality is here.
3.) Stop viewing the Sun through binoculars/telescopes before totality ends. Looking at direct Sun for even a split second through binoculars/telescopes can blind you forever.
4.) Don't rely solely on your eyes. The temperature will plummet; nocturnal animals may emerge; street lamps light up; birds fall silent. Take it all in.
5.) Don't notice or do one thing exclusively. Take in the Sun's active corona, the entire sky, the stars and planets, and the shadowed, dark Earth before totality ends.
___
The details of each can be read
here
.