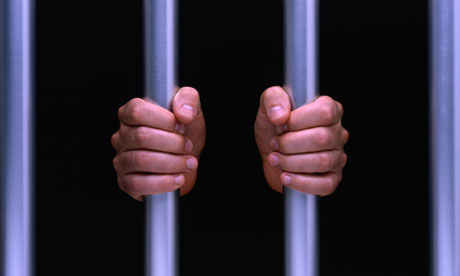 There has been a flurry of activity on social media over the pending execution in Georgia of forty-six year old, Kelly Renee Gissendaner. She is scheduled to die by lethal injection tonight. Many are lobbying for her death sentence to be commuted to life in prison because of coming to Christianity and the positive influence she has had on her fellow inmates in prison. She even completed a theology program through Candler School of Theology in Atlanta. "Susan Bishop, a chaplain who first met Ms. Gissendaner in 1998, wrote, 'I have seen much 'jailhouse religion,' but, with Ms. Gissendaner, 'It is not a superficial religious experience.'"
I won't go into the details of Gissendaner's amazing story. You can read it
here
. However, I do have a question for my fellow Christians who support the death penalty, but who also support the commuting of Gissendaner's death sentence. Here is the question: "Would you support commuting her death sentence if the radical change in her life was due to her conversion, not to Christianity, but to Islam?"
I want to be clear. I oppose capital punishment. I would be very happy if Gissendaner's death sentence was commuted (though, I sadly doubt that will happen). I would be even happier if every death sentence in the country were commuted today. I am just wondering how a Christian who favors capital punishment, except in this case, justifies the inconsistency?
I still remember the case of
Karla Faye Tucker
, who also had a conversion experience inside prison. Many Christian leaders who supported the death penalty spoke out against her execution, including televangelist, Pat Robertson. The governor of Texas at the time (1998), George W. Bush refused to commute her sentence. As I watched the news on her case, I remember asking myself how Christians could support the death penalty, but oppose it for someone who had a "come to Jesus" moment in prison.
I'm all for conversion. As a Christian and a Wesleyan, I believe in the necessity of justifying grace, which is required for sanctifying grace to begin its work in the life of the believer. I believe the Holy Spirit can change lives dramatically. I have seen the Spirit at work. But I question the logic of why the Christian converted should get a free ticket off the execution gurney, while others should not.
Of course, the way to fix this is simply not to legally execute anyone, but I still have to wonder if Kelly Renee Gissendaner would be getting the same support from some if her conversion experience and change of life were the result of a religion other than Christianity.
'Tis a puzzlement.