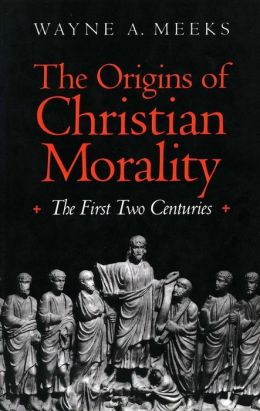 Almost without exception, the documents that eventually became the New Testament and most of the other surviving documents from the same period of Christianity's beginnings are concerned with the way converts to the movement ought to behave. These documents are addressed not to individuals but to communities, and they have among their primary aims the maintenance and growth of those communities. In these documents we can see, though not always very clearly, the very formation of a Christian moral order, of a set of Christian moral practices. My thesis is that we cannot begin to understand that process of moral formation until we see that it is inextricable from the process by which distinctive communities were taking shape. Making morals means making community.
___
Wayne A. Meeks,
The Origins of Christian Morality: The First Two Centuries
(New Haven: Yale University Press, 1993), p. 5.