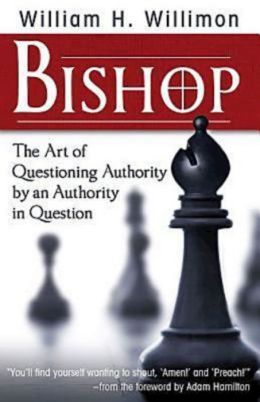 Because the church is Christ's Body, the church is not incidental or inconsequential to our salvation. If we are going to be saved by God in Jesus Christ, we must avail ourselves of the God-ordained means of salvation-- the poor old, compromised tart whom Jesus believes to be his beloved bride.. Our soteriology (doctrine of salvation) is therefore tethered to our ecclesiology (doctrine of the church). To those who say we lack a full-orbed ecclesiology, we Wesleyans-- a movement before we were a church-- say that our critics' ecclesiologies may be too static; Methodism is a church in motion. the Body of Christ atrophies when it is a parochial, static body in residence, preoccupied with self-care. Resisting the ever-present clerical temptation to be care-givers and managers of an institution, we are "mission movers." We no longer go out to do mission work elsewhere in a pleasantly Christian America; we call and equip people to be missionaries in an essentially pagan North American mission field. Laity are called, not to keep up the church, but to be part of the mission of Jesus Christ in the world. The shift from an America of Constantinian Christendom has been under way... the future for the church is in recovering its core-- a counter-cultural, communal movement empowered by the Holy Spirit that enables people, in service to Jesus Christ, to resist the wiles of the world.
___
William H. Willimon,
Bishop: The Art of Questioning Authority by an Authority in Question
, pp. 95-96.