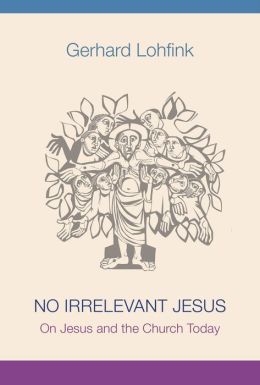 Stanley Hauerwas reviews Gerhard Lohfink's,
No Irrelevant Jesus: On Jesus and the Church Today
.
___
In a chapter on the taming of Jesus he argues that Jesus is tamed when we cease speaking of his imminent return, when we ignore his sharp words against the rich, when we avoid the significance of his celibacy, and when we forget his stance against divorce. Jesus-taming strategies are designed to reduce Jesus to a gifted charismatic who at best can be identified as a gregarious social worker. Jesus is tamed by such descriptions because they conceal his claim to being the truth of God.
Lohfink's account of Jesus is determinatively eschatological. Jesus' death and resurrection is a radical creation that results in a new conception of time. In Christians' unique understanding, the end of the world does not come at the end, because we already live in the midst of the end time. The new creation does not arrive only when the old creation has passed away; it has begun already within the old world. In Christ's death and resurrection God's new world has begun, and in baptism every Christian receives a share in it.
Though Lohfink writes as a Catholic, his high view of the church is not a case of special pleading; rather, it correlates with his Christology and eschatology. The church is ever new exactly because it must constantly look back to its past. The church is more modern than any other society because it has a better memory-- because God is acting in it to ensure that it remembers the future. The newness of that memory was gradually lost after Constantine, but the rise of the secular state dissolved the marriage of church and state, which was a blessing for the church. Lohfink is trying to help us make the most of the freedom that God has given to the church in the world in which we now find ourselves.