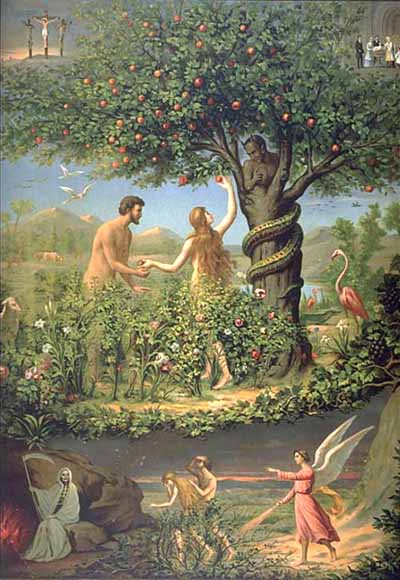 Joel Green on the doctrine as a frontier for Theology and Science:
Part 1
:
Clearly, the doctrine of original sin has fallen on hard times. For many of us, the notion that we all might be held accountable for the misdeed of a single, common ancestor or first couple boggles the mind as a historical and/or moral nonstarter. Increasingly, the doctrine is jettisoned from church talk altogether and those who do discuss it often first remove from the doctrine its theological teeth. How are theologians responding to this state of affairs?
Part 2
:
As it turns out, a great deal depends on how one construes "original sin." If we mean to signal that all members of the human family, at birth, are implicated in (or guilty of) Adam's sin, then it appears that the doctrine faces seemingly insurmountable hurdles, not the least of which have to do with the lack of support from Scripture and evidence from the natural sciences. If we mean to signal that all members of the human family have this in common, that from their births they find themselves drawn to sin and that they all in fact engage in sin, quite apart from speculation about sin's origins, then we are on surer ground with respect to Scripture, both early Christian tradition and certain currents of Christian thought subsequently, and the natural sciences today.
___
Green's two part series (
part 1
,
part 2
) is an important read.