...or apparently part of it. "The iconic statue of Christ overlooking Rio de Janeiro
has been damaged during a storm
. Officials said Friday that the right thumb was chipped, apparently by a lightning strike Thursday night."
Last month a portion of the right middle finger was chipped during a storm.
There is some interesting humor possible here, but I am going to refrain.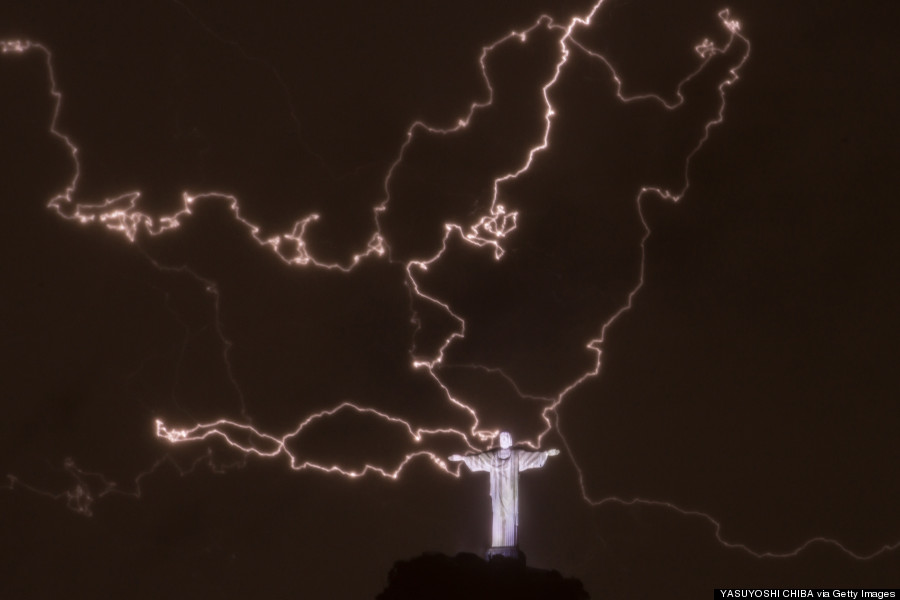 More information and photos are
here
.