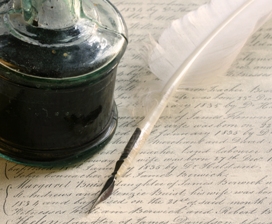 By Stanley Hauerwas,
Religion and Ethics
:
___
I want to write here about how to write theology. I want to write about how to write theology because I think we have not thought hard enough about why it is hard to write theologically. By "we" I mean those of us self-identified as theologians. Many of us so identified may have written some theology, though I suspect we have often confused writing about theology with writing theology. I have the sense, however, that few of us have thought about the conditions necessary to write a theological sentence that has the potential to make a reader stop and rethink what they thought they think.
Before I introduce the case Fish makes for the significance of the well-written sentence, I feel the need to make some highly contentious general comments about where we are today when we try to do theology. My comments are designed to suggest that theological writing, and in particular the writing of a significant theological sentence, depends upon and reflects how Christians find themselves in the world. In particular, I will argue that a theological sentence that does its proper work does so just to the extent it makes the familiar strange.
Much of modern theology, however, has been the attempt to show that the familiar is just that - that is, familiar. That project has seemed necessary because of the widespread assumptions in our culture that strong theological convictions bear the burden of proof. One sign of this assumption is confirmed by observing theology is barely credible as an academic discipline in university curriculums. As a result, one way theologians have tried to secure academic credibility is by writing about what theologians past and present may or may not have said about God rather than writing about God.
Of course, theologians throughout Christian history have rightly thought it never easy to write about God. But the reservation to write about God among current theologians seems to me to be of a different order than the past emphasis on our inability to know God unless God makes himself known to us. Today, we tend to avoid writing about God because we are unsure that the God about whom we might write makes any difference in our lives and, consequently, in the sentences we use to write about our lives. We live lives that would make sense if the God we worship did not exist, so we should not be surprised that our theological writing reflects our lives.
Rather than bemoaning theology's loss of status, I am one of those theologians who thinks the loss of theological credibility can be quite beneficial for the writing of theology today. Theologians now have nothing to lose, so we can do our work with the freedom that comes to those who have nothing to lose. We can write without apology. At the very least, that means we do not have to try to make what we believe acceptable to those who have decided that what we believe cannot be true.
___
The entire article can be read
here
.