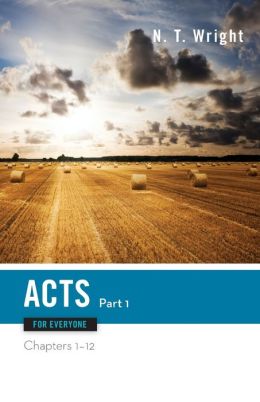 I resonate with this quote from Tom Wright:
___
Far be it from me to pretend that I make no mistakes, or that all my own teaching is an exact account of what Scripture says and what we must understand by it today. I wish it was and am always ready to learn new things and understand the Bible better. But I have observed the way in which, in some circles, there are standard charges which are thrown around at people who dare to say things which their hearers don't expect. In my world, people of a traditional turn of mind are often on the lookout for anyone "going soft" on the affirmation of Jesus' full divinity; on the full meaning of his death on the cross; on the promise of his second coming; and on some key doctrines, like "justification by faith." And, if they hear something they hadn't heard before, even if it doesn't have anything to do with any of these topics, they will readily jump to the conclusion that the speaker (for instance, myself) "must" really be denying one of these major cherished doctrines. For the record, I don't; I affirm them all. (A few days after writing this paragraph I received an email from someone I didn't know informing me that a professor in another country was going about saying that Tom Wright didn't really believe in the Trinity. That too, is ridiculous.)
Meanwhile, people of a more radical turn of mind are often on the lookout for anyone denying some of the currently fashionable teachings about politics and ethics, or affirming anything that looks to them like old-fashioned, uncritical Bible-thumping. Offer the slightest suggestion that you really do hold to a traditional line on several key topics, and all the rhetoric comes tumbling out: you're a conservative, a fundamentalist, a reactionary, you probably hate women, you're leading us back to the Dark Ages (For the record, I'm not).
___
N.T. Wright,
Acts for Everyone
, Part 1, pp. 101-103.