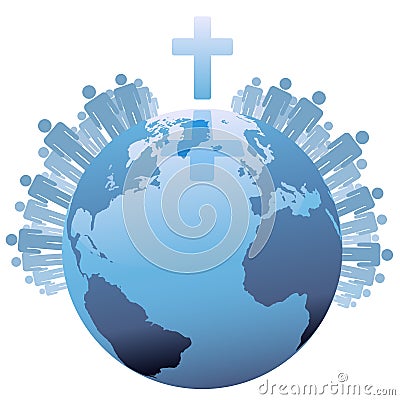 1 Corinthians 1:10-18
The church in Corinth was divided over many things: worship, spiritual gifts, sex, social status and more. They are Divided with a capital D and unified with a lowercase u... if even that. They are even divided over the sacraments of Holy Communion and baptism. Paul will address the problem the Corinthians have at the Lord's Table in chapter eleven, but at the beginning of the letter he takes aim at how the Corinthians have used even baptism-- the equalizing rite of initiation for all Christians-- into a spiritual competition that is anything but unifying.
For it has been reported to me by Chloe's people that there are quarrels among you, my brothers and sisters. What I mean is that each of you says, 'I belong to Paul', or 'I belong to Apollos', or 'I belong to Cephas', or 'I belong to Christ.' Has Christ been divided? Was Paul crucified for you? Or were you baptized in the name of Paul? I thank God that I baptized none of you except Crispus and Gaius, so that no one can say that you were baptized in my name. (I did baptize also the household of Stephanas; beyond that, I do not know whether I baptized anyone else.)
By the time of 1 Corinthians, Paul may have already written Galatians, but if not surely the church by that time would have utilized some form of the baptismal formula Paul refers to in Galatians 3:28-- "There is no longer Jew or Greek, there is no longer slave or free, there is no longer male and female; for all of you are one in Christ Jesus." Baptism was an initiation into a new community in which all the distinctions so important in the world no longer mattered. The dividing walls of class and ethnic loyalties that divided people even to the point of hostility had been erased in the cross and resurrection of Jesus Christ.